Its always the way with new software,
The tricky bits come first
We want to make it easy for you.
The home screen is set out in the logical order farm management events occur. It is based on the following well-known management process


We cannot do the Implementation such as the drenching the ewes for you, but we can help you record this information for use at a later date.
We have laid out the home screen as below :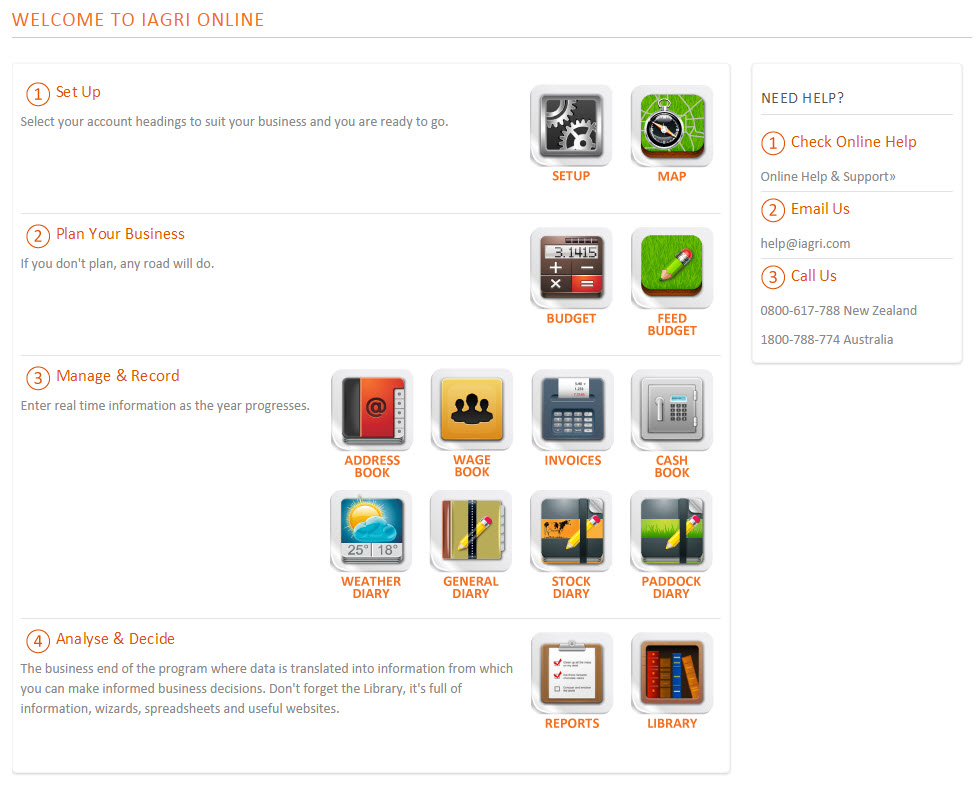 Next Step - If you have already logged in then go to Setup of the program
Otherwise
Next Step - Logging in yourself