First of all log on to BCMS and select "Uploads and Downloads"

Then on the next page go to "Cattle on Holding Download" and click on the "click here" link.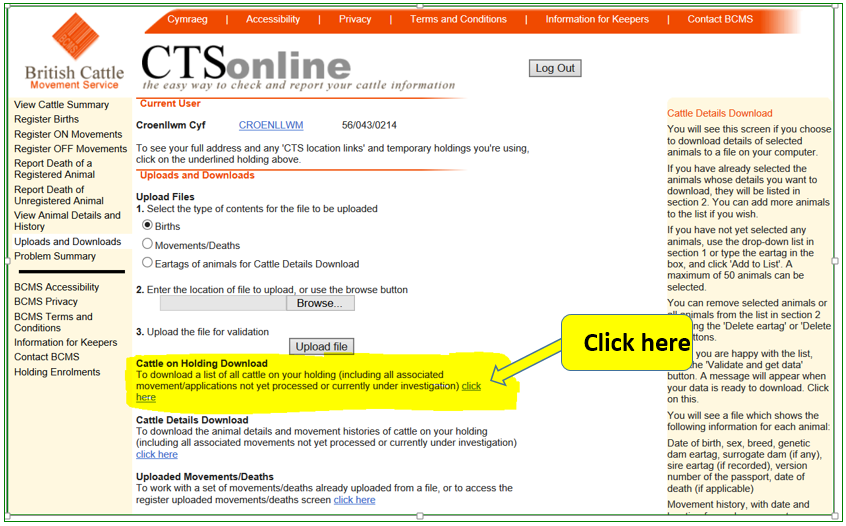 You will then be taken to the screen below where you will need to select a folder, file name and to save the file.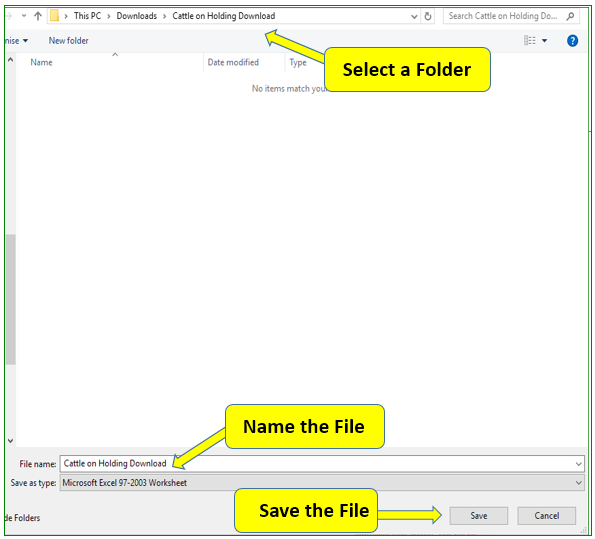 A Comma Separated Values File will then be saved to the selected location.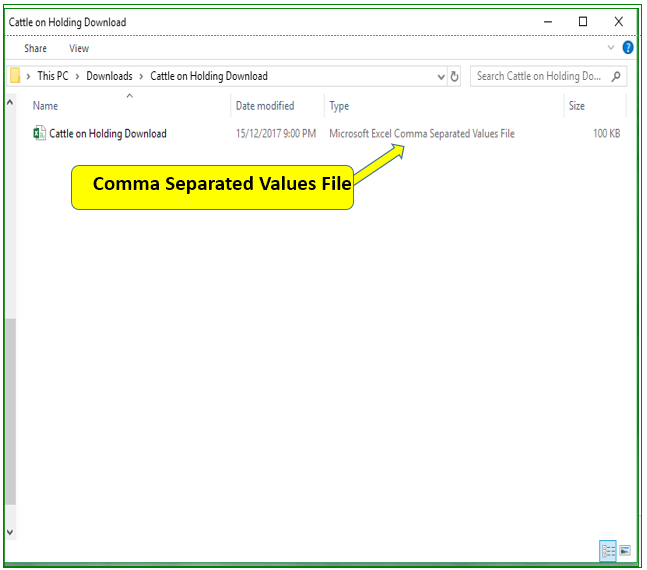 Now that you have saved the Comma Separated File, you will then be able to upload the file to iAgri.
To do that you will need to;
Log in to iAgri and in the Dashboard select "Animals",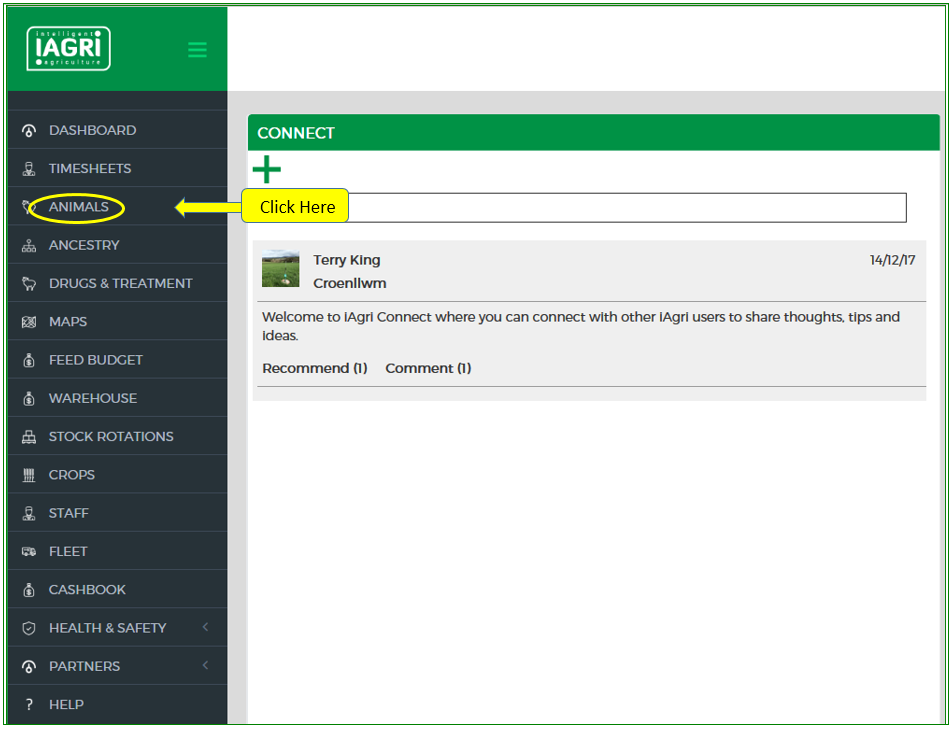 In the Animals Page scroll down to the Individuals bar
Click on the "Upload" icon,
Select "BCMS - Cattle List",
Click on button,
Select the saved file from it's location in your PC, eg
Click on .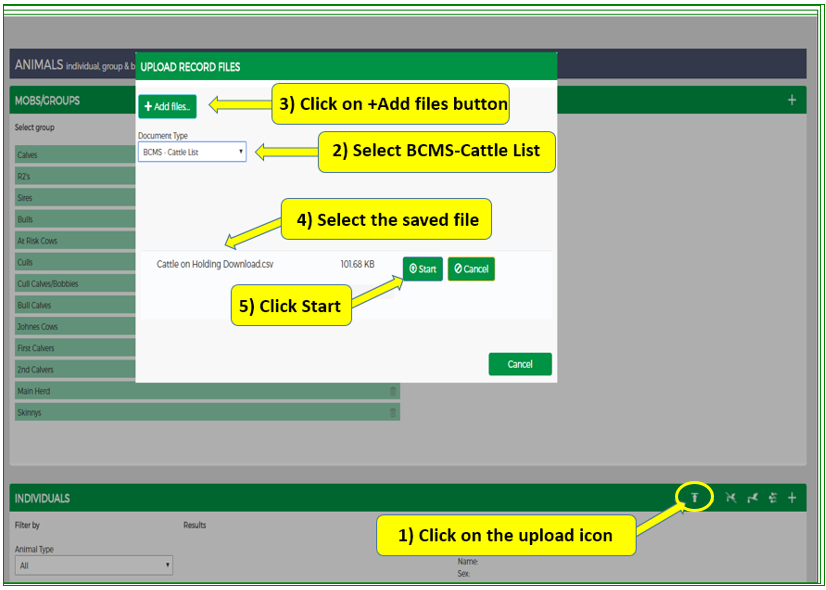 The Comma Separated File will then be uploaded to iAgri, this may take some time so relax and have a nice hot cuppa.
Once the file is uploaded all your animals will be on iAgri under their Eartag Numbers.
You can then add their names, calvings, heats, matings etc.
We have made the job of entering this data as farmer friendly as possible as well as providing clear instructions in the Help section.
So check it out, you will be relieved at how easy it is.