To start to draw your paddock (if this is your first paddock you may want to find your farm using the Find Address option)
1. First click on Maps as shown below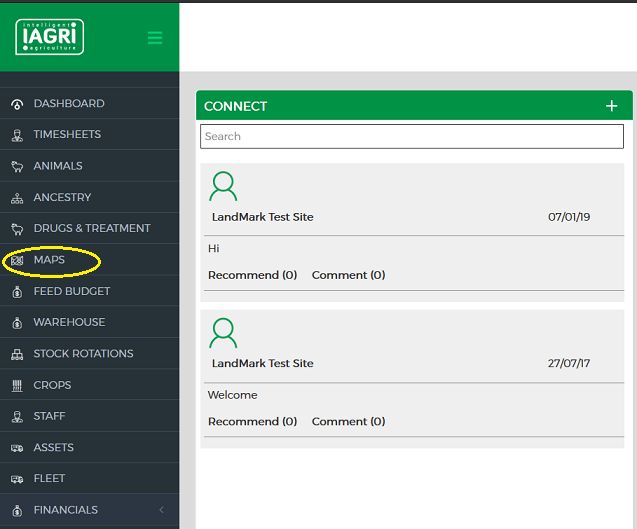 2. Then select the paddock layer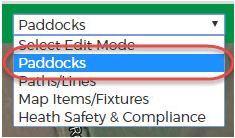 3. next draw in your paddock clicking the outside points of the paddock in a clockwise or counterclockwise direction.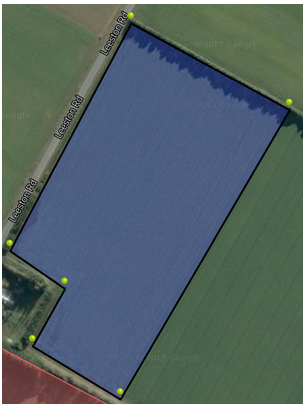 You can move the markers to edit the paddock to get more accuracy
4. Then select Save Changes

5. Fill in details of the paddock including paddock name & color you want the paddock to show as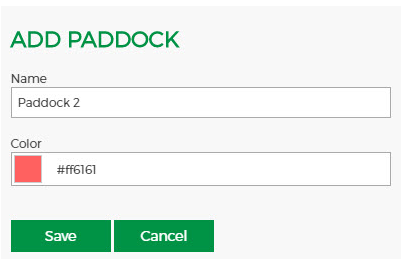 6. Click Save button and your paddock show up once the page refreshes.