Log in
To log in to iAgri Online you must have a valid login including a username and password. To log in to the system:

1. Enter the URL dashboard.iagri.com The login window displays on this page. If the login screen does not display, verify that you have typed the URL correctly.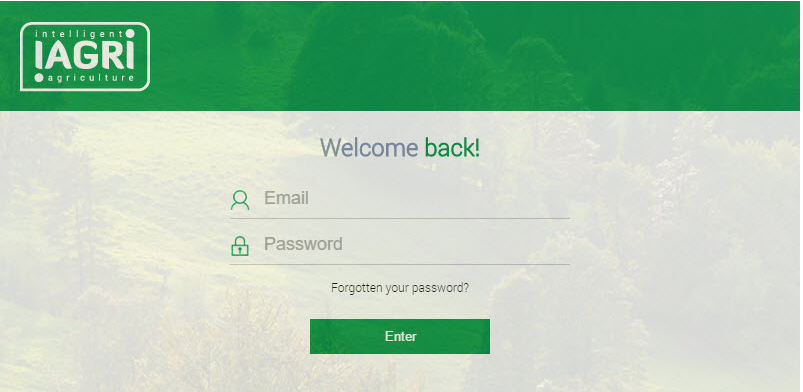 2. Enter your username and password.If you cannot log in, take one of the following actions:
Verify that the username and password are correct, including any capital letters. If you have forgotten your password, see Retrieving forgotten or lost passwords
Verify with iAgri that you have the correct username and password.
Contact iAgri to ensure that your account has not been disabled.
3. Click Login.
If you've signed in to your account within the past 10 minutes and you didn't sign out or close your browser, your account remains accessible to you without signing in again. After 10 mins of no activity the account will be signed out automatically.
Log-Out
Click the log-out link located under your name at the top right of every screen as shown below.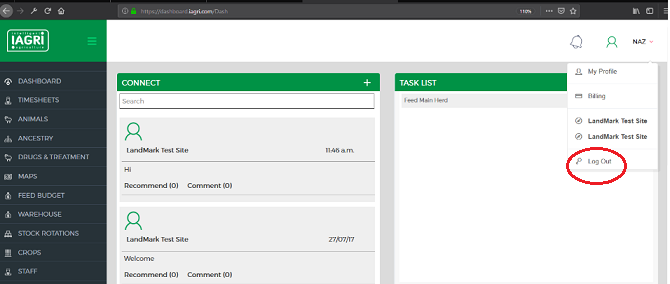 Also See:
Troubleshooting (web browser)